Father's Day recipe: almond plum cake in Novacart's PM baking mold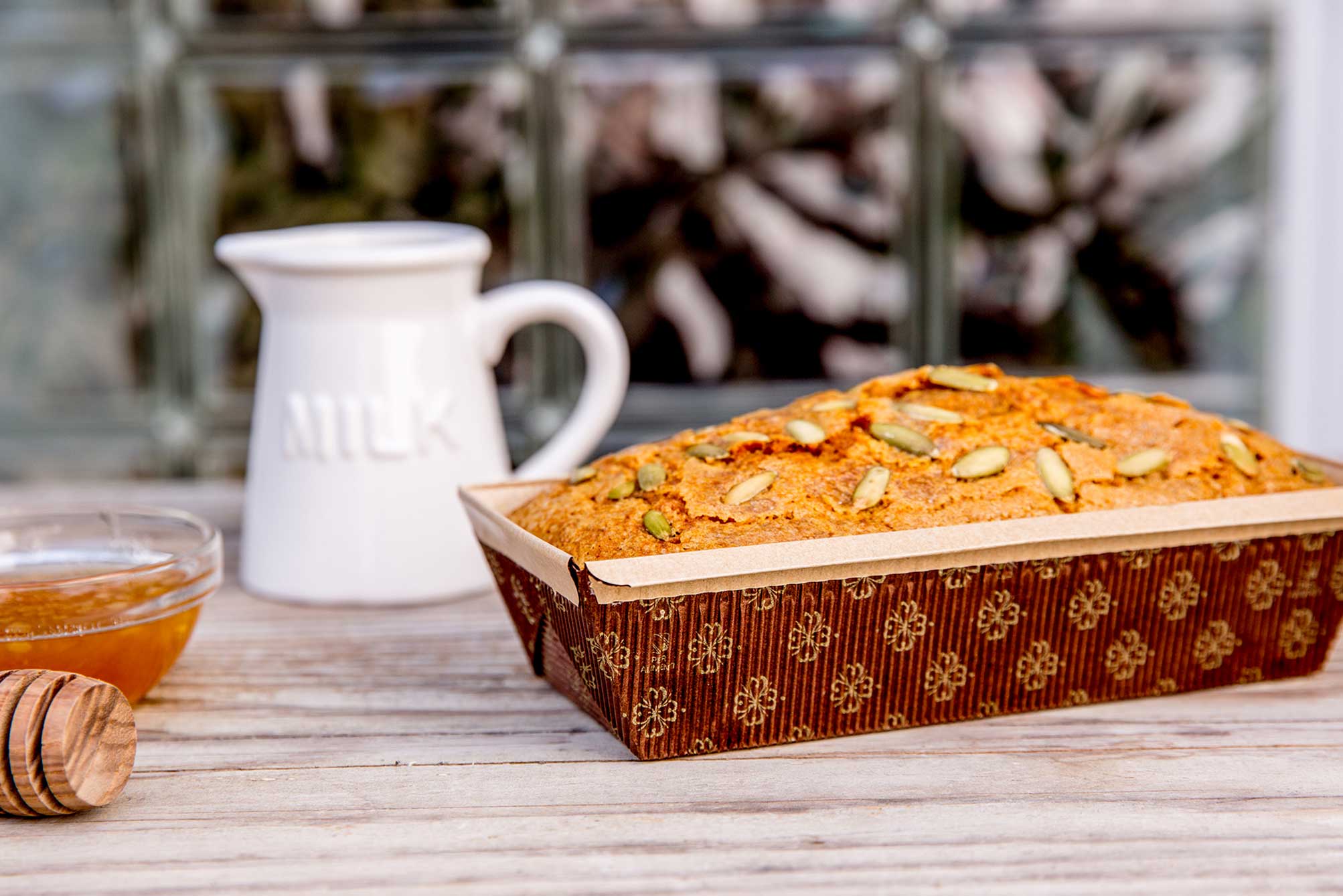 Father's Day recipe: almond plum cake in Novacart's PM baking mold
An appetizing dessert for Father's Day to be eaten for breakfast or as an afternoon snack, easy to prepare with Novacart's pure cellulose baking molds.
Ingredients:
2 eggs
3 oz of seed oil
6 oz of 00 flour
1 oz of potato starch
2 oz of almonds
1 oz of seed oil
1 oz of milk
1 oz of white yoghurt
1 sachet of baking powder
Almond aroma.
Preparation:
Chop the peeled almonds. Then mount the eggs with the sugar in a planetary mixer until you obtain a homogeneous dough. Now add the chopped almonds and mix.
Pour the oil and milk into the mixture little by little. After mixing, add the yogurt, sifted flour, baking powder and potato starch. Finally, add the almond aroma.
Bake in a pre-heated oven at 180 ° for 45 minutes. When the cake is well cooked, let it cool before serving. Once ready, you can decorate the surface of the plum cake with whole peeled and halved almonds.
Novacart product used: PM 165 BP | Plum Cake baking mold in microwave paper
For this recipe you can use Novacart's single-serving PM 165 baking mold in microwave paper.
The inner sides of this plum cake mold are in ecru color, formed by a layer of pure cellulose paper resistant to food fats, freezing and baking in the oven up to 220 ° C. The PM molds are also recyclable and equipped with a self-supporting structure, therefore they do not need to be inserted in pre-formed metal molds. The brown design with gold floral print on the outside makes them perfect also for the presentation of the finished product.