A typical Italian Carnival dessert: the Mardi Gras fritters recipe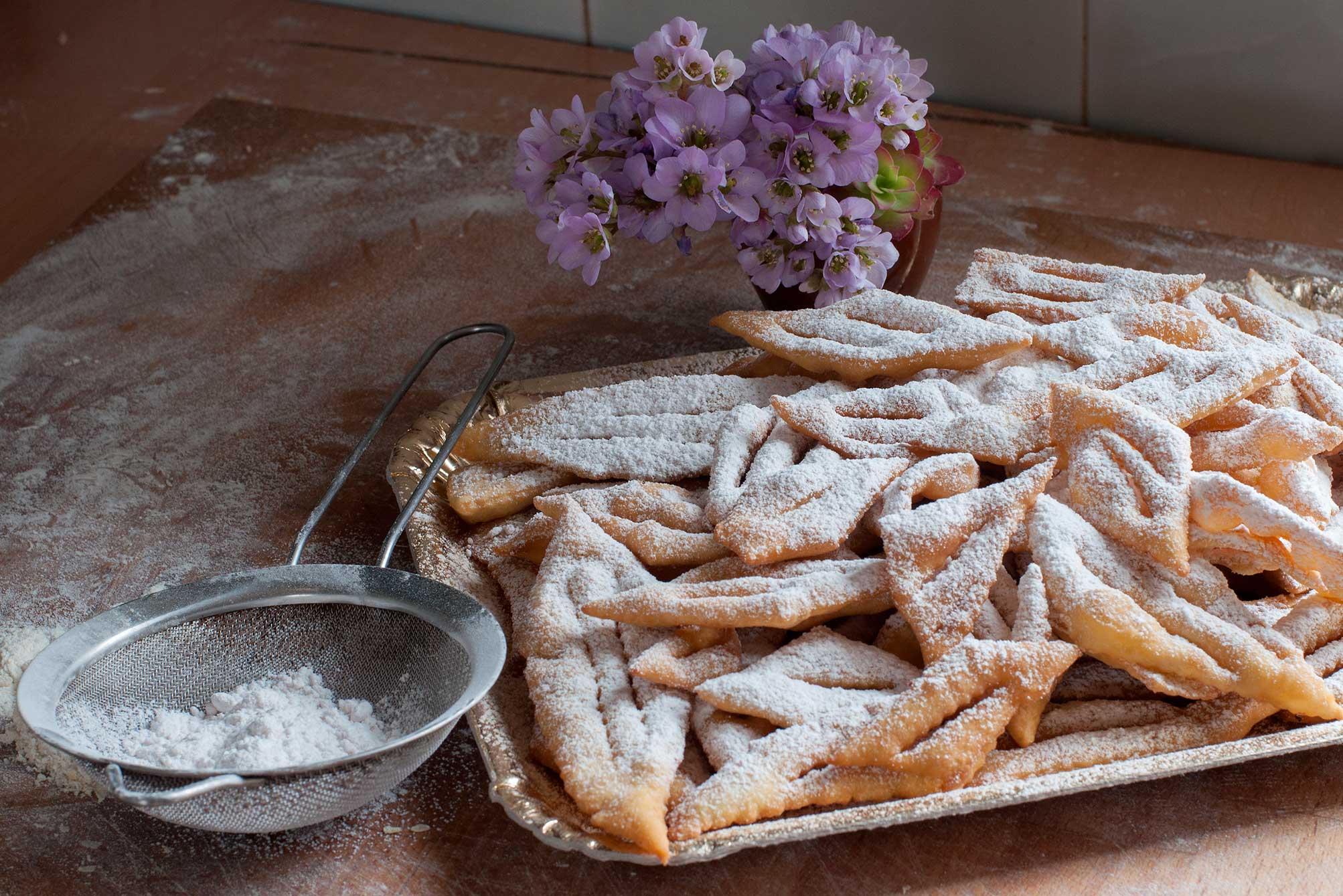 A typical Italian Carnival dessert: the Mardi Gras fritters recipe
This traditional Italian dessert is simple and tasty, perfect to be served on Novacart golden cardboard trays.
Ingredients:
11 oz white flour
2 oz white sugar
1 oz unsalted butter
2 eggs
2 tsp baking yeast
2 tbs Italian grappa or schnapps
1 orange peel
Vegetable cooking oil
Preparation:
Sift the flour in a big bowl, then add the yeast.
Add the softened butter, eggs, sugar, orange peel and grappa in the mixture.
Mix until you obtain a smooth dough.
Seal the bowl with saran wrap and let the dough rest in the fridge for about 30 minutes.
Once the dough has cooled down, take it and spread it on the table with some flour; you can choose to spread it with a rolling pin or with a dough sheeter. The dough sheets must be very thin
With the help of a toothed wheel, cut the dough in big, rectangular squares, all of the same size.
In a large and short pan, heat up the vegetable cooking oil and then fry the fritters up until they become golden.
Put the Mardi Gras fritters on a paper towel, and when they've cooled down, serve them sprinkled with powdered sugar.
Novacart product used: VASSOIO 10 | Cardboard tray
Novacart cardboard tray series OY is ideal for the presentation of your Carnival desserts. The tray is covered in pet film, resistant to food fats and ideal for fried desserts. The elegant gold design is perfect to serve Mardi Gras fritters and other traditional food.