Valentine's Day cupcakes: the recipe with Novacart baking cups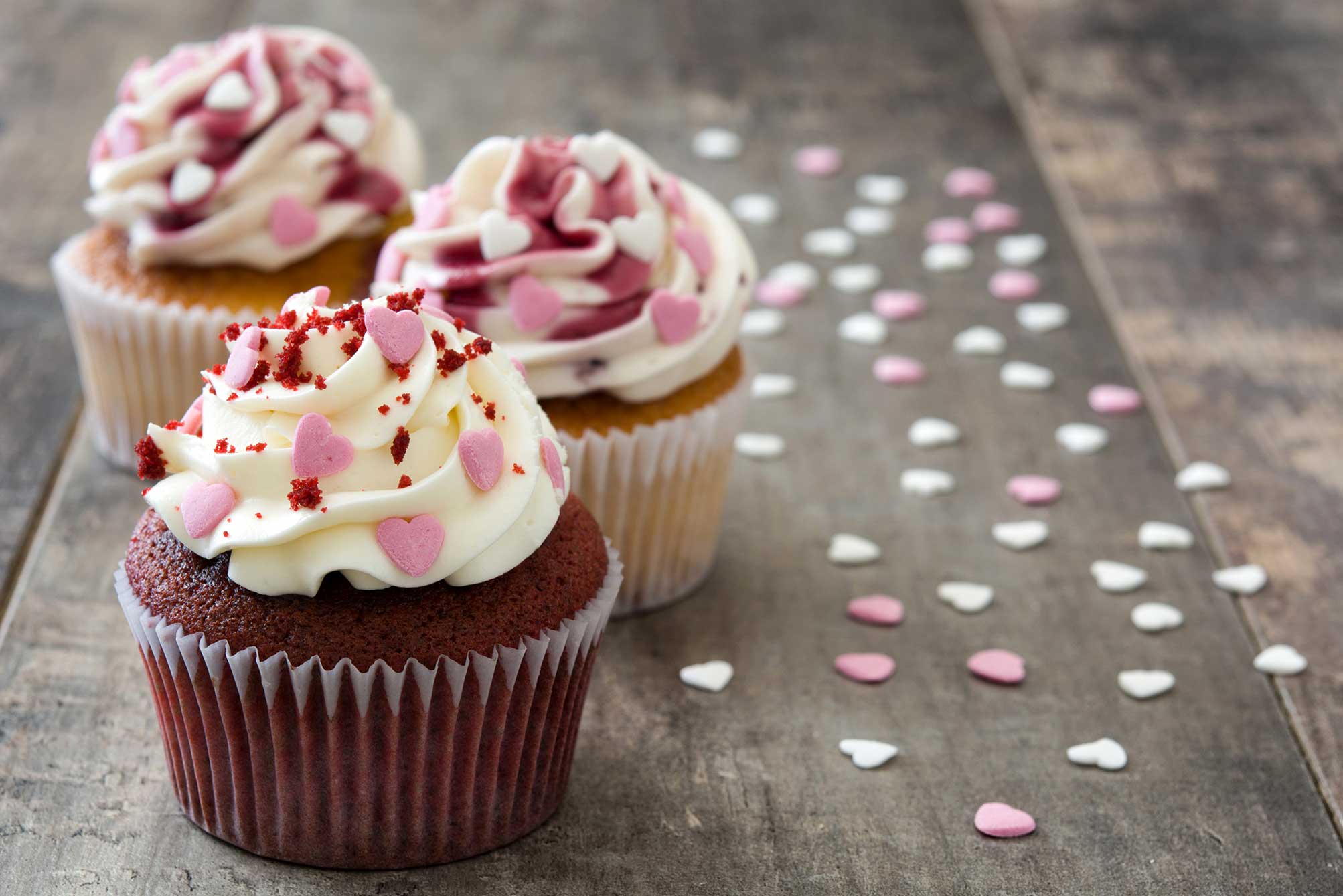 Valentine's Day cupcakes: the recipe with Novacart baking cups
A delicious recipe for February 14, to be prepared with our RD cups.
For 12 cupcakes:
2 oz of butter
5 oz of sugar
5 oz of flour
4 oz of buttermilk
1 egg
1 spoon of salt
1 spoon of vanilla extract
2 spoons of cocoa powder
Half spoon of baking soda
1 spoon of white vinegar
For the decoration:
5 oz of mascarpone
2 oz of butter
3.5 oz of vanilla icing sugar
1 grated lemon zest
3.5 of colored confetti for desserts (preferably heart-shaped)
Preparation:
1. Heat the oven to 180 degrees. In the meantime, place the baking cups in a muffin pan.
2. Beat the butter and sugar with an electric whisk until the mixture is frothy. Then add the egg, salt and vanilla extract.
3. Sift the flour with the cocoa into a bowl. Add half of this mixture to the butter and sugar mixture and half of the buttermilk. Whip the ingredients, then add the remaining flour and buttermilk. Continue beating until the mixture is uniform.
4. In another bowl, mix baking soda and vinegar, then add them to the mixture.
5. Pour the mixture into the cups. Bake the cupcakes in the oven for 20-25 minutes, then remove them and let them cool.
6. Prepare the decoration: whip the butter and sugar, then add the mascarpone, the icing sugar and the grated lemon zest.
7. Use a pastry bag to decorate the cupcakes with the cream made. Finish the decoration by spreading the heart-shaped confetti on the icing.
Novacart product used: RD 4 X 2.1/2 | Paper baking cups
For this recipe, the ideal baking cup to use is RD 4 X 2.1 / 2, made by Novacart in pure cellulose white paper, resistant to food fats and able to withstand freezing and baking up to 220 ° C. This baking mold is recyclable and biodegradable. It needs to be placed in a baking tray and is perfect for both baking and presenting the cupcakes.